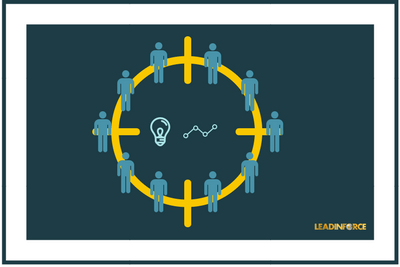 Are you or your team challenged enough to reach the next level? Is your team aligned and equipped to accomplish your organizational goals and achieve better results?
Keeping the best talent and help it succeed, is a challenge in today's organizations. Furthermore, having a team that truly understands its direction and dynamics can be difficult too. A competitive environment requires that team members are focused and effective, and accountable to team success.
GROUP COACHING

builds a high level of awareness within the team in order to understand the weaknesses and strengths of each member which will help develop a strong sense of cooperation in each one of them.

GROUP COACHING

improves team's effectiveness, development, and leadership and creates a connection between its members and strategic business goals.

GROUP COACHING

increases team performance and achievement allowing each member to reach higher levels of efficiency, communication, collaboration, and productivity.
A unique GROUP COACHING program is a powerful solution to develop in your team trust, morale, accountability, transparency, commitment, and cohesive alignment with a team and organization's vision.
How does GROUP COACHING works?
First we Start by

scheduling a complimentary coaching consultation

for the Leader of the team and/or the organization.

Second, we will set up a 45 to 60 minutes 1 on1 call to design the alliance and the terms of the agreement with the director of the team and the organization.

Third, based on the selected programs, terms and schedule, we will schedule weekly or bi-weekly sessions.

Unlimited email and text support.
GROUP COACHING program range between three (3) to twelve (12) months in duration and may involve these components:
Cultural Awareness Profile: A mentoring, training, and coaching session to help team members identify how culture impacts business interactions, to understand work-styles in a multicultural setting and to map a learning to action strategy with the purpose of applying global mindset behaviors on the job. A Cultural Awareness Profile is a great cultural experience for your team and a foundation for unity and diversity!
Team Foundations to Maximize Performance: A mentorship, training and group coaching session that allows you to determine team's effectiveness and that gathers feedback in order to improve their performance. This program will allow your team to identify top strengths, weaknesses and priorities along seven elements of global team performance proven to be critical for teams performing beyond distance and culture.
To schedule a no-obligation complimentary coaching consultation.