L

ive your Dream, make it Happen
WHAT DO YOU NEED TO MAKE YOUR DREAMS COME TRUE?
Most people have a dream and the desire to achieve in their lifetime. Unfortunately, so many people don't know if their dream is something they can really achieve or they don't have any idea of how to achieve it. Some have the vague notion that there is something they would like to do someday or who they would like to become, but they don't know when or how.
Most people fail to realize their potential because their dream remains pure fantasy.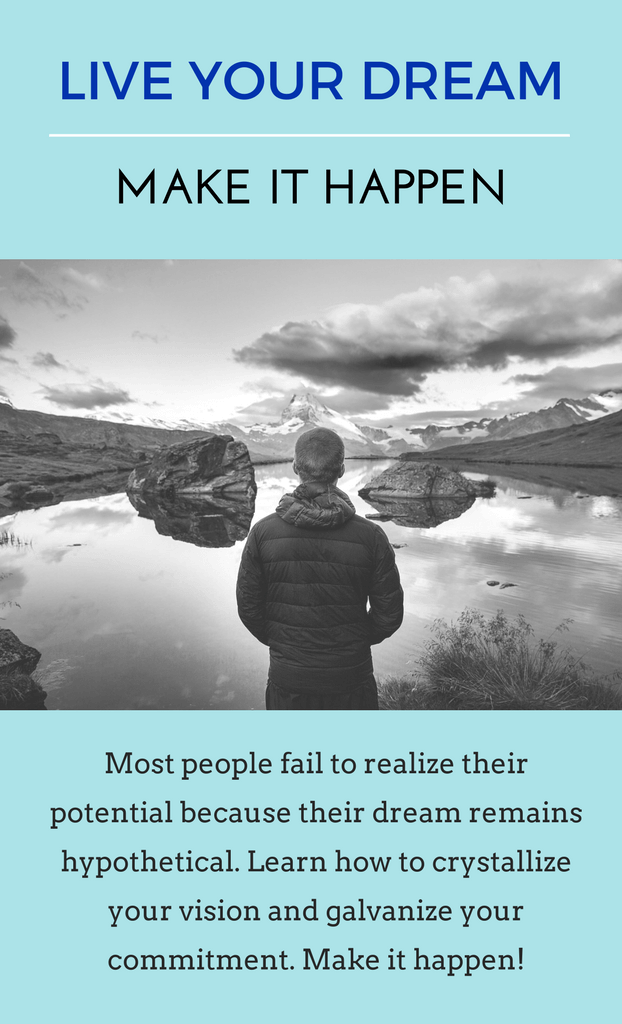 YOUR DREAM HAS POWER. IT CAN INSPIRE YOU. IT CAN EMPOWER YOU. BUT WILL IT REWARD YOU?
Live your dream and make it happen! Take your dream from ethereal to achievable; have a clearer vision and strengthen your commitment by achieving a great level of clarity on relevant questions such as:
Is this dream really my own dream?

Am I depending on factors under my control to achieve my dream?

Do I have a strategy to achieve my dream?

Have I included the people I need to accomplish my dream?

Am I willing to pay the price for my dream?

Does my dream benefit others?
In this program focused on helping you reach your dreams, we will show you how to do the things needed to make your dream come true.
Dare to Dream

Prepare the Dream

Wear the Dream

Repair the Dream

Share the Dream
A dream as an inspiring picture of the future that energizes your mind, will, and emotions, empowering you to do everything you can to achieve it. A genuine dream is a picture and blueprint of a person's purpose and potential.
You can start now to live your dream and make it happen by working with us! Let's have a conversation about how this program will benefit you or your team.