What if you can put yourself in a better position to succeed by simply sharing your time, either once a week or once a month, with other like-minded and motivated individuals?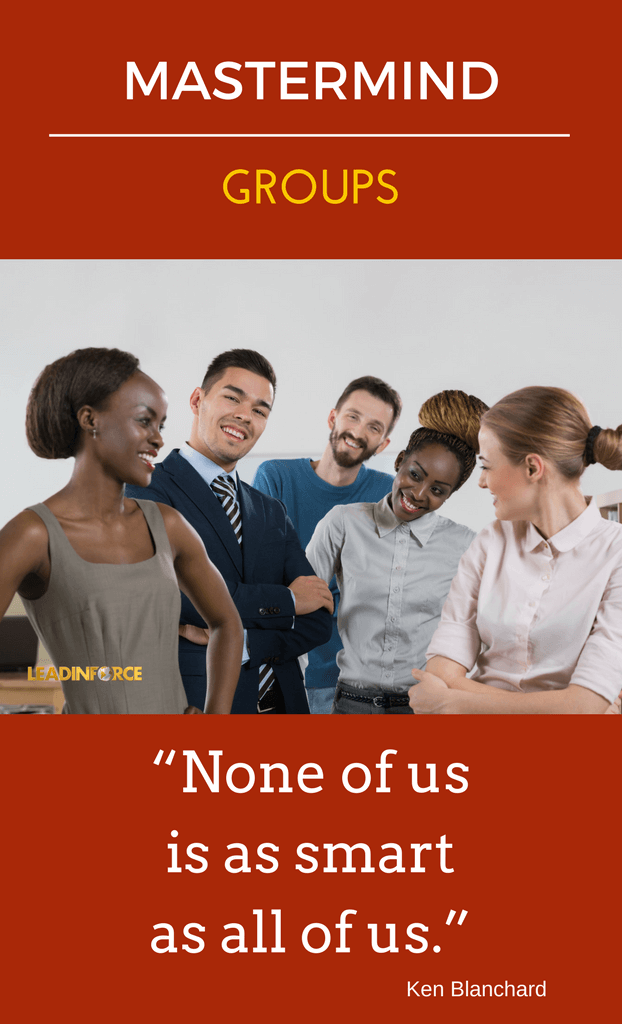 Successful individuals meet with groups of like-minded people on a regular basis, to help one another achieve common goals and grow.
By bringing brainstorming, education, fresh ideas and a different perspective, my masterminds will help you achieve a much greater personal growth, impact, and success.
Learn and grow through the power of connecting with like-minded leaders and achievers.
If you are you looking to increase your effectiveness, a Mastermind Group will do this and more for you.
There is a synergy of energy, commitment, and excitement that participants bring into a mastermind group.
My facilitated groups offer a friendly atmosphere, a sense of rapport, trust, peer brainstorming, education, accountability, fresh ideas, support, and a different perspective in a group setting to sharpen your business and personal skills.
My facilitated groups will also help you to:
Belong to a group that will increase your accountability

Find new resources and different set of skills

Learn new ideas and perspective

Add an instant and valuable support network

Get honest feedback, advice and brainstorming

Have access to the experience and skills of the other members

Study in an environment of people with different skills, backgrounds, and knowledge

Obtain positive peer support that will help you maintain a positive mental attitude

Sharpen your business and personal skills

Have a sense of shared endeavor – there are others out there!
"Two or more people actively engaged in the pursuit of a definite purpose with a positive mental attitude, constitute an unbeatable force." – Napoleon Hill